Lou Stein is an award-winning London based theatre Director/Writer who has most recently been Artistic Director of Chickenshed, an inclusive theatre company. In 2021, Lou won a Special Award from the Off-West End Award panel (Offies) for his contribution to promoting high quality inclusive theatre within the London theatre community. During his time at Chickenshed, two of his productions won Offie Awards: his climate change piece Don't Stop Thinking About Tomorrow and his 1960's take on Snow White.
Lou founded the Gate Theatre, Notting Hill and its sister theatre, the Gate at the Latchmere, Battersea (now Theatre 503). He directed such actors as Benedict Cumberbatch, Helen Mirren, Patrick Stewart, Chris Eccleston, Clive Owen, Rosamund Pike and Helena Bonham-Carter in London theatres including the West End, the Royal Court, and for BBC Radio.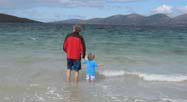 THE FATHER INSTINCT
His essay series, The Father Instinct, was a BBC Pick of the Week choice. The series looked at the connections between being a father and creativity and featured his own relationship to his son Ethan who has Down Syndrome.
[Listen to Lou's final essay]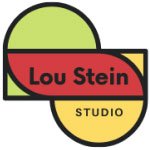 LOU STEIN STUDIO
Following his extremely successful five years as Chickenshed's Artistic Director, Lou has launched Lou Stein Studio for training, education and professional performances working with professional actors and theatre creatives and young people with cognitive challenges.
[More on the Studio project...]

BBC RADIO
As a BBC Radio Producer/Writer/Director Lou has created iconic productions for BBC Radio 3 and 4 drama, including My Month With Carmen, which the Radio Times editor described as "the best radio drama I have ever heard", and his version of Dostoevsky's The Possessed with an all-star cast including Benedict Cumberbatch, Susannah York, Jenny Agutter, and Paul McGann.