LOU STEIN STUDIO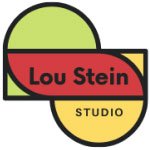 Following his extremely successful five years as Chickenshed's Artistic Director, Lou is in the process of launching Lou Stein Studio for training, education and professional performances working with professional actors and theatre creatives and young people with cognitive challenges.
Lou Stein Studio will create work and develop skills to enable young performers with neurodiversity to enter the workplace as adults, bringing learned communication and presentation skills, through performance, with them.
Lou Stein Studio will be a space for developing those skills, learning to use them outside the context of performance, and will be a space for encouraging new conversations in the post-Covid world, where inclusiveness and diversity will be an important engine for society moving forward into a relevant and productive era.
Contact associates@loustein.co.uk for current information
One Flew Over the Cuckoo's Nest.
Neurodiverse performers speak about their experience of performing in Lou Stein's production of One Flew Over The Cuckoo's Nest.
[View video...]
"An entertaining, poignant and worthy revival of a still important play that asks powerfully relevant questions about how we accommodate individuality in our ever-restrictive society."
**** Actdrop.